BATMAN: Death by Design →
Batman meets Sherlock Holmes and Frank Lloyd Wright. Irresistible blend of graphic novel, art history, preservation, pencil illustrations and design. Storyline inspired by tragedy of original Pennsylvania Station in New York City, along with crane collapses in 2008. Some trite dialogue, unnecessary Joker appearance, and telegraphed ending.  Chip Kidd; Dave Taylor.
Forever ... and ever ... and ever ... →
the-overlook-hotel: Come play with us, Danny. All thirty of us. 
1 tag
1 tag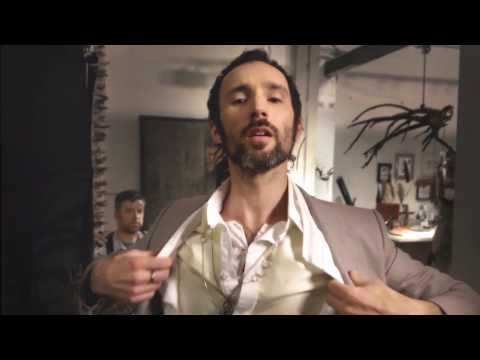 1 tag
"It won't cost much, just your voice!"
"Riff raff?" "Street rat?" I don't buy that. If only they'd look closer. Would they see a poor boy? No siree! They'd find out There's so much more to me. "One Jump Ahead (Reprise)" - Music by Alan Menken. Lyrics by Howard Ashman Still want to do voice animation, but for Pixar rather than Disney.
1 tag
Pilgrims Musa & Sheri in the New World →
Seattle actors, Seattle LORT house, Seattle artistic team, doing Seattle playwright's new work. ACT Theatre gambles away future on hilarious, compelling, and touching love story. Sole connection to New York City is setting of play. See it soon. Written by Yussef El Guindi. Directed by Anita Montgomery. At ACT Theatre through Sunday, July 17.
1 tag
Dispatch from Disillusioned in Damascus →
Stormed American embassy in Damascus today. Seemed like fun way to stick it to American Imperialists, pass time, and impress beautiful women. Climbed walls for good leg, calf and upper body workout. Sprained ankle dropping to other side. Sought ice for first aid, but US Marines inhospitable. Other vandals not helpful. Did not get laid.
1 tag
If you can find me ...
I'm here. Attempts to blog consistently have faltered twice before. Adopting fifty-five word target per post — no more, no less — to make regular blogging less daunting, while also sharpening writing and editing skills. Deciding right now to write in present tense, and to avoid personal pronouns and articles, aside from that opening statement.
2 tags